Combining English and Programming
I want to learn programming but my English is not good
Student Centered Approach:
We provide a tailer-made program that is specifically balanced between English and programming based on each child's ability.
Hands-On Teaching Style:
We are proud of our hands-on teaching style that allows each child to create their own stories, games, or animations using programming
Having a hard time speaking English?
English Immersion Class:
Our North American native teachers will help each child to develop a better and more fluent English speaking skill.
Interdisciplinary Education:
We guarantee each child will not only learn programming, but will also learn vocabulary, grammar, and sentence structures that are needed for the class and will be able to communicate with our teachers.
After completing our courses, you child can...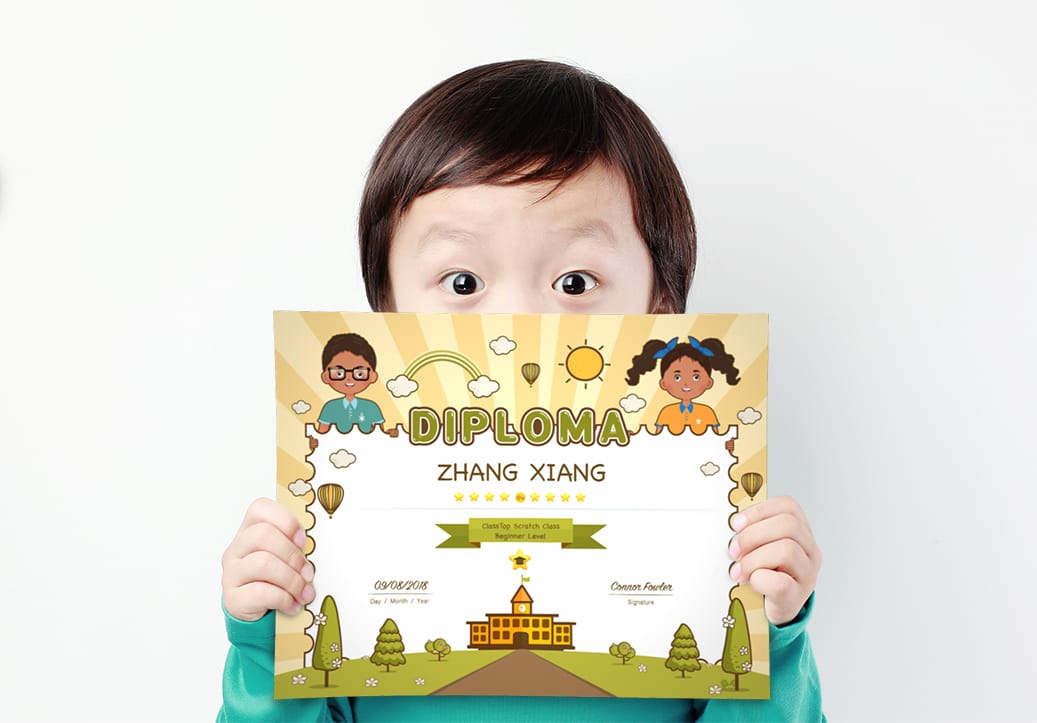 Receive a certificate

Participate in summer camps and exchange programs in North America

Participate in the North American Programming Competition

Complete AP computer science exam with ease

Apply for computer science at top universities in North America
Our Faculty
Our teachers have years of K-12 teaching experience, and understand the children behaviour.
Our teachers graduated from North American universities with background in computer science.
Our teachers are English native speakers and will bring you an authentic native English class experience.
Our Courses
Interdisciplinary Education
Student-Centered Approach
MIT Programming Education
Kid Programming
English Beginner
Suitable for children aged 6-9 with no English knowledge
10 hours one-on-one class
Scratch fun programming
Kid Programming
English Junior
Suitable for children aged 9-12 with some English knowledge
10 hours one-on-one class
Scratch fun programming
Student's Project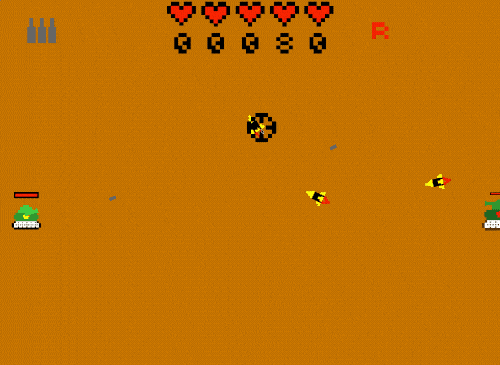 Tank War
This is a mini tank war game. Player controls the tank to shoot the enemy tank and avoid bullet. Students learn how to use a mouse and a keyboard to control object and make the object disappear.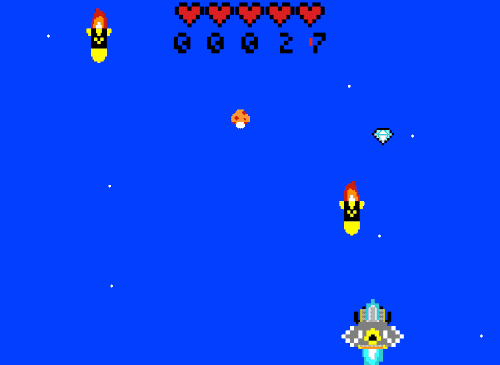 Star Invasion
Star Invasion is a complex game with many game mechanisms, including rewards, different weapons and items. Students will learn how variables works in programming, and use variables to create complex game.
Common Question
1. How to ensure my children can learn English well from "English + programming class"?
English is essential to programming. When learning programming, you must learn new vocabulary and grammar.
Our teacher will brings children a real English learning environment from North America, helping children to improve their verbal skill and making them more willing to speak English.
Interdisciplinary English education is a popular foreign language teaching method in the United States. It allows children use English in the process of learning programming, giving children a real world environment to use English. Children will need to learn how to discuss code in English.
2. How to ensure my children can learn programming well from "English + programming class"?
Scratch programming is developed by MIT. It takes the child's hobbies and acceptability into account, allowing children to get started quickly and understand programming concepts.
Our curriculum is project based, and every time children completes a project, they can immediately get a sense of reward. The difficulty of the task is gradual, step by step for the child to master the programming.
3. How can a child with zero English foundation understand foreign teachers?
In an all-English immersion program, children can learn English as if they were a native speaker. The younger the child, the faster he learns English.
Our teachers use gestures, drawings, props and other tools to help children understand the course content.
Parents can use the lesson plan to let the children preview the English that the teacher will use in advance.
Our teachers flexibly adjust the proportion of English classes and programming classes based on children's English level.
4. Will the children addict to the game if we let them make games?
Our tutorials are not just about making games with Scratch, but also making story books, music, small animations, etc.
By making games, kids will understand the principles of game design, knowing why games are addictive, and help to quit game addiction.
Microsoft founder Bill Gates and Apple founder Steve Jobs used programming to make games. Because they think programming is very interesting, and they really enjoyed programming. They created a company that changes the world. Every child who learns to programming can become them.
5. How do I know how much my children have learned? How is the progress?
Our teacher will regularly test the child's English and programming skills and communicate with parents and students about the progress and future study plan.
6. Is this class online only? How do you arrange the time for us?
All the coding course we have will happen online using free softwares like Zoom. Once parents sign up for the free class or purchase the class, our team member will contact parents to ask what's the best time for their kids. We will then let our teachers start the class at the appropriate time.